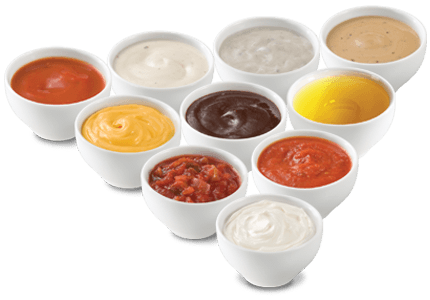 Flexible Packaging For Liquid Food
Flexible packaging for liquid food is a very popular choice because it is lightweight, versatile, and can be customised to meet the specific needs of the products. Stand-up pouches, resealable pouches, doypack bags, rollstock, and many others are generally the types of packages used as flexible packaging for liquid food. Depending on the particular product, the desired level of protection, and the available budget, many flexible packaging options are used for liquid food. An expensive sort of flexible packaging, such as a laminate, might be used to package a high-value liquid food product, like wine.
We create pouches and bags that match your packaging requirements and provide you with a variety of spout applications for contents like dressings, sauces, mayonnaise, ketchup, baby food, or any other liquid food.
Our packaging for sauces, soups, gravies, condiments, and baby food may be tailored with different material combinations, colours, prints, patterns, and add-on features like re-closable zippers, tear-notch openings, and spouts, among other options.