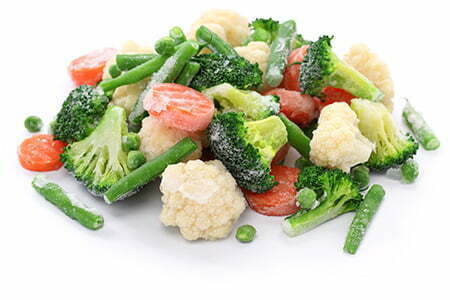 Flexible Packaging For Frozen Food
The most important thing for frozen food is to stay healthy and safe for a longer period of time. The preferred and best choice to fulfil this demand is flexible packaging. Flexible packaging for frozen food is the right choice because it is light, easy to store, and can be made from a variety of materials that provide good moisture and oxygen barrier properties. This flexible packaging for frozen food also helps to protect the food from freezer burns and other damages.
We offer attractive, innovative, freshness-preserving flexible packaging for chilled, frozen, and seafood products. We offer flexible packaging options for frozen food, frozen fruits and vegetables, fish, meat, poultry, seafood, and other frozen products, which can be customised into flat pouches, stand-up pouches, and laminated films. Using our innovative flexible packaging technique, frozen foods can be steam-cooked in a microwave without having to be taken out of the box. Additionally, we work with you to create the right frozen packaging for your products.
We also offer specialised packaging options, higher-quality rotogravure print, and flexographic print to help you increase your market presence and set your brand apart from competitors. We offer flat and stand-up pouches for frozen food, seafood, and other frozen products that may be personalised with various shapes, sizes, designs, and add-on features.